Have you ever experienced a natural catastrophe or seen one on TV or in films? Do you know what causes natural catastrophes? Below, write a few sentences about your experiences and thoughts on that topic. Afterwards you can compare your text to an example text.
I have never actually experienced a natural catastrophe myself, but I have seen many natural disasters happen on TV or in films. The most scary experience was when I watched the movie "The day after tomorrow" where a huge wave destroys New York City. In this movie the whole world is covered in thick snow and ice. The reasons for this natural disaster is global warming and the accompanying climate change. I think we need to care more about nature to prevent such catastrophes from happening.
Read the short text below to find out what caused the floods in Pakistan. Afterwards you can watch a newsreport to find out about the consequences of this natural catastrophe.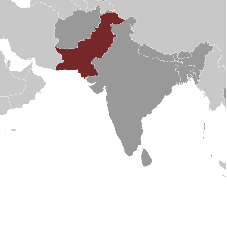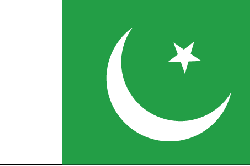 The 2010 Pakistan floods
The 2010 Pakistan floods began in July 2010 after record heavy monsoon rains. The Khyber Pakhtunkhwa province of Pakistan was worst affected. At least 1,600 people were killed, thousands were rendered
homeless
, and more than a million people were affected. Estimates from rescue service officials suggest the
death toll
may reach 3,000 victims.
Watch this newsreport to find out more about the situation in Pakistan. Afterwards, try to answer the questions below.
To find out what is done to help Pakistan, read the text below.
Relief efforts
Pakistan has appealed to international donors for assistance in responding to the disaster. Twenty-one helicopters and 150 boats were pressed into service to assist the affected people according to the National Disaster Management Authority of Pakistan. The US embassy in Pakistan provided seven helicopters to the authorities to assist in
relief
operations. The United Nations also
launched
relief efforts. A Pakistani army spokesman said that troops had been deployed in all affected areas and had rescued thousands of people. Prime Minister Yousaf Raza Gillani visited the province and directed the Pakistan Navy to help evacuate the flood victims. Jama'at-ud-Da'wah, which is considered a front for banned group Lashkar-e-Taiba, stated that it had 2000 workers providing flood relief.