---
---
Content
Inviting someone to a birthday party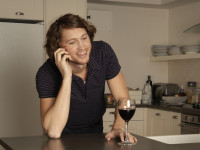 Listen to the dialogue below. Then choose the correct reply. Afterwards, practise the whole dialogue.
Now practise the dialogue. Listen to speaker 1 and speak the other part.
Listen to speaker 2 and speak the other part.
Source: http://www.learning-english-online.net/skills/speaking/exercises/inviting-someone/
---
Take a Tour
See the most important areas of the learning portal
Start
Contribute
Use the
contact form
for suggestions and critique or to report bugs or content errors.
---