On this day…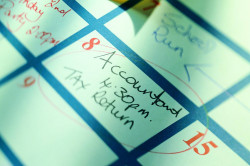 Almost every day an event will occur around the world which will be talked about in the future. Many dates go down as milestones in the history of a country or a culture.
These pages offer the following contents and possibilities to you:
Find a list of past worldwide events attributed to every day of the year. Thus, read up on important events of the past.
Every event is tagged with the corresponding date. Thus, find out the meaning of today's date in history or discover what happened on your date of birth.
Use this material as
authentic reading material for your foreign language learning
:
The variety of events and the addressed topics give you insight into many different word fields.
Thereby improve your English and expand your cultural knowledge.